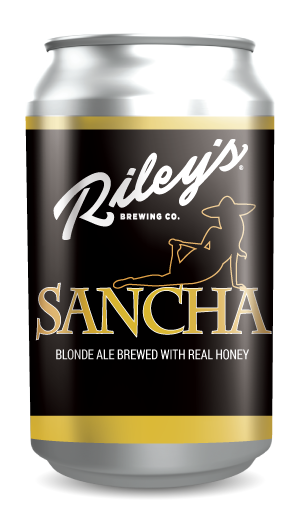 SANCHA
Blonde Ale Brewed with Real Honey
SANCHA
Custom brewing makes Riley's beers stand apart from the crowd. Like our Sancha: an easy-drinking, light-bodied blonde ale unlike any other. Smooth and refreshing, Sancha is brewed with real honey and just a touch of Cascade hops for hand-crafted taste and balance that are truly unique.
ALC/VOL: 5.5
IBU: 20
SRM: 4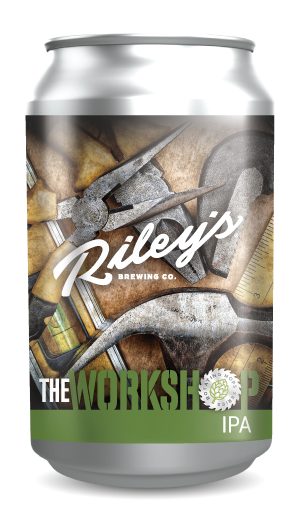 THE WORKSHOP
IPA
THE WORKSHOPP
We decided to swing for the fences for our first-ever batch of Workshop IPA, loading it up with Citra, Galaxy, Simcoe, and Bru-1 hops. This West Coast IPA is overflowing with flavor and aroma. The notes of juicy peaches, mandarin oranges, grapefruit, passion fruit, and pineapples will leave you wanting more. We balanced this lupulin-laden brew with sticky pine resin and a hint of dankness on the finish. We minimize filtering to keep all of these great flavors intact for your enjoyment. Cheers!
ALC/VOL: 5.5
IBU: 20
SRM: 4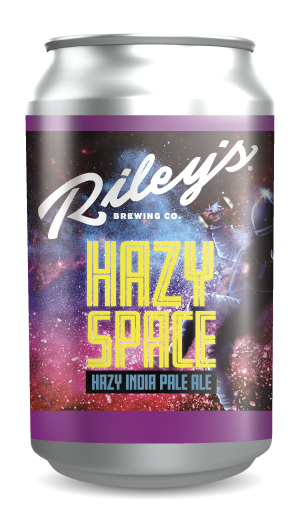 HAZY SPACE
Hazy India Pale Ale
HAZY SPACE
Riley's custom "hands-on" approach to brewing definitely shows in our Hazy Space IPA. Combining the bright hoppiness you expect from a quality IPA, but with less bitterness and more flavors of tropical and stone fruit, Hazy Space is a silky, juicy celebration for the senses.
ALC/VOL: 6.5
Limited Release!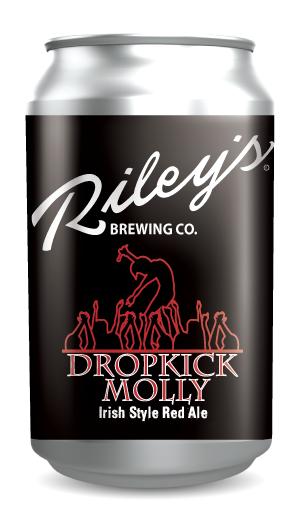 DROPKICK MOLLY
Irish Style Red Ale
DROPKICK MOLLY
Brewed with crystal malts and roasted barley for a distinctively sweet caramel flavor, roasty dry finish and ruby red hue, our Dropkick Molly ale is a celebration for the senses. And like all good Irish celebrations, this ale is flowing with incredible flavor and balance (thanks to earthy Goldings hops). Slainte!
ALC/VOL: 5.5
IBU: 20
SRM: 4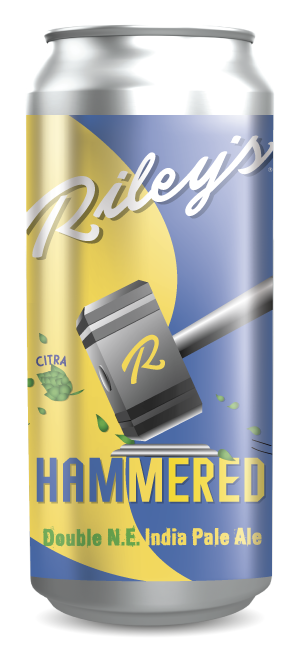 HAMMERED
Double IPA
HAMMERED
Make this New England IPA your go-to DNEIPA with its B.I.G juicy hop flavors in this full-bodied IPA. The flavors of Citra, Eclipse, and Idaho 7 Hops give this beer its juicy, fruity notes that are balanced out with just enough Citrus for a refreshing IPA.
ALC/VOL: 9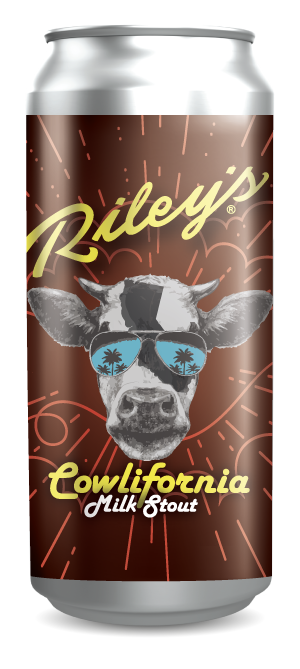 COWLIFORNIA
Milk Stout
COWLIFORNIA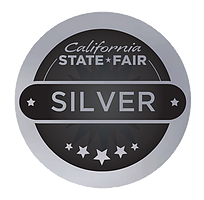 Sometimes it's hard to choose between a sweet, creamy dessert and a great beer. For those times, we created Cowlifornia. Made with milk sugar, flaked oats and darkly roasted malts, this decadent stout delivers a rich mouthfeel and a roasty finish with notes of semisweet chocolate, coffee and light caramel.
ALC/VOL: 5.5
IBU: 40
SRM: 51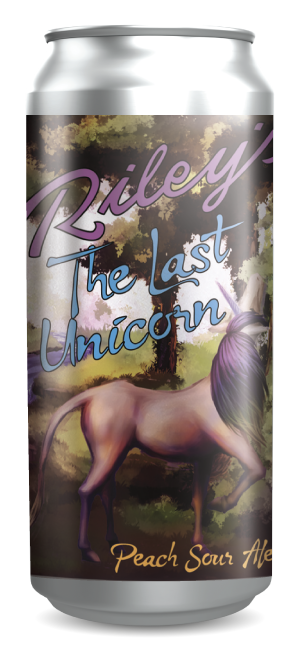 THE LAST UNICORN
Peach Sour Ale
THE LAST UNICORN
We used flaked oats, milk sugar and Madagascar vanilla beans for a creamy base, soured it with Lactobacillus for some tart acidity, then added heaps of juicy peaches and apricots to the end of fermentation. Notes of toasted bread crust, tart stone fruit and creamy vanilla combine to evoke memories of a delicious peach cobbler topped with rich ice cream.
ALC/VOL: 5.5
IBU: 10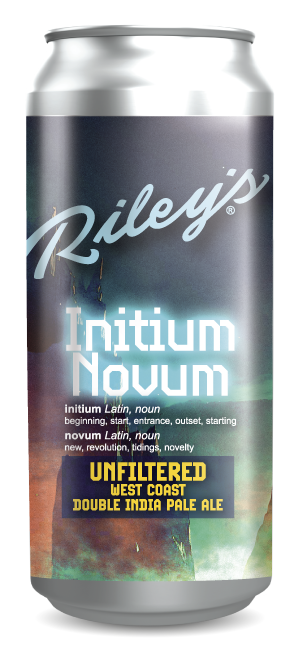 INITIUM NOVUM
West Coast IPA
INITIUM NOVUM
Big hop amora and Big Hop Flavor balanced to make this 8% Double West Coast your go-to IPA. Unfiltered to deliver the hoppiness you demand but also the smooth finish you`re looking for.
ALC/VOL: 8
IBU: 60

41 PALE ALE
Pale Ale Crafted to Reduce Gluten
41 PALE ALE
We thought America was long overdue to put its own spin on the classic English ale. And so Riley's created 41. Brewed with Cascade hops to impart a hint of bitterness, 41's malty caramel flavors and medium body make it a remarkably easy-drinking and flavorful pale ale.
ALC/VOL: 5.0
IBU: 30
SRM: 8
BREWED WITH THE INGREDIENT WE NEED MOST IN WILDFIRE SEASON: HOPE.
In 2020, Riley's and eight other Central Valley craft brewers put our heads and hearts together and created Fire Brigade craft lager. It sold like crazy and we donated 100% of the proceeds to volunteer firefighters and fire departments hard-hit by the devastating Creek Fire.
Wildfires were back with a vengeance in 2021, so we relaunched Fire Brigade as a pale ale to help volunteer fire departments fight the Dixie, Caldor, Monument, French and other destructive blazes. Plus, we're donating 10% of Fire Brigade sales on a year-round basis – just to keep the goodwill flowing. These funds go directly to the volunteer fire departments in hard-hit fire zones – every penny – with nothing deducted for administrative costs, hidden fees or other nonsense.
Fire Brigade is more than a top-quality, easy-drinking pale ale. It's a symbol of our united passion for restoring our beautiful California forests and renewing hope in the lives of those who have been displaced. With every can of Fire Brigade you purchase, you join us in that commitment with 10% of each sale going to fire relief throughout the year.
Ask for Fire Brigade at your nearest Central Valley retailer or here at Riley's Brewing!